For large insurance company Achmea I was involved in the creation of Goed en Wel, an active community website for people of 55 years and up.
The former forum was based on Drupal and needed to be converted to WordPress, BuddyPress and bbPress.
I was responsible for the script that converted 30,000 users from Drupal to WordPress. Besides that I developed a few custom plugins to get BuddyPress and bbPress to work in the custom theme. The result was beautiful.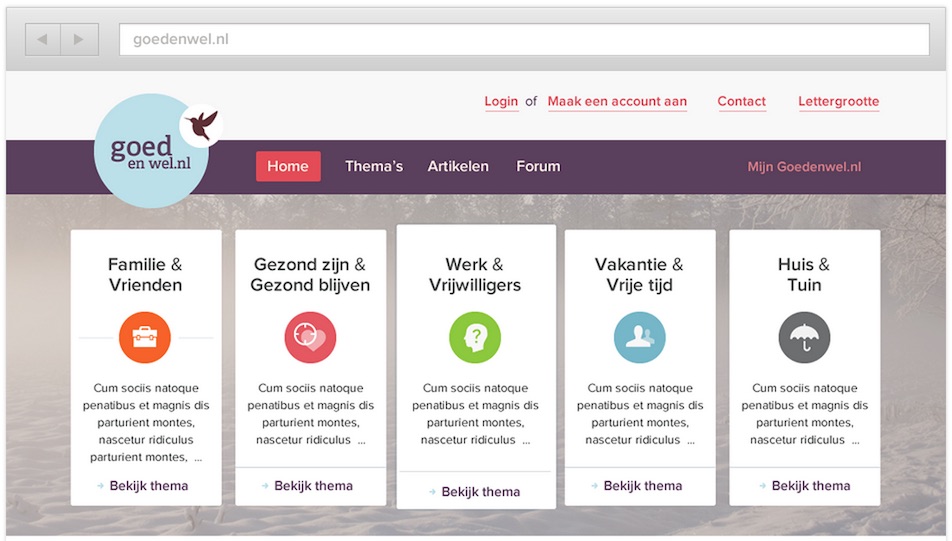 Sadly Achmea killed the community after a while. Too bad as it was a great site to show people my skills.
On this project I worked when I was still a co-owner at Forsite Media. The design was done by Pixel Pillow.